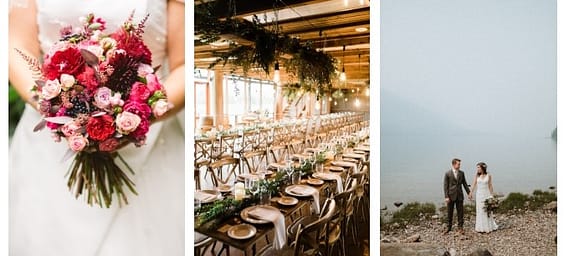 As we approach the warmer months (I know it's hard to even imagine we are going to see 70's for more than 1 day),  many brides and grooms are preparing for for their special day. That's right, wedding season is upon us and getting to witness two special people come together is so amazing. Special events, like weddings mean so many things, you get to see friends or family you haven't talked to in awhile, letting loose and dancing the night away, eating delicious cake and just enjoying the beauty of the day.
Deciding on the Details
When couples do decide on forever they find out all the things that need to be purchased, things like a photographer, the dj, venue, the dress, rings, flowers and the list goes on! Let's face it, weddings are not cheap…..some things you need or want could possibly be borrowed, but a lot of it can be quite costly or you have to put a large deposit down to reserve a person or a place. As the day approaches, your mind can easily get caught up on what you might be forgetting to do or if you will have enough food, praying the weather cooperates or even silly things like hoping your future husband doesn't forget his tux! When you are planning your wedding (or other special event), you may want to look into insuring the day. After all, when your write down everything you've bought and still need to buy, your eyes may just keep getting bigger, so protecting those big purchases might come in handy!
Stay Protected
You can purchase special event insurance, but what is it and why would you need it for a wedding? Your wedding is an investment and you put a lot of your time, energy and your hard earned savings into it. Heaven forbid something happens, like the venue flooded the day before, the caterer doesn't come through after you put down a deposit, you have to postpone due to a family emergency, or your dress was ruined and there is no time to get it fixed. We aren't saying something is going to happen, but with many things in life, there can be a "what if" scenario running through your mind when you are about to do something that affects your future. It doesn't hurt to look into insuring your wedding as you start the planning process, explore what could be covered and understand how it may benefit your investment before the day you walk down the aisle. What's that saying, "better safe, than sorry"?
P.S.  When you can finally breath and undo any stress that took over during the planning, to the day you said "I Do", don't forget about all that happens after your get married. Are you buying a home together, planning on having children, wondering if you need for life insurance for each other? Check out Insure U's article about all the new investments you get to do together as a newly married couple. Cheers!
–Kelsie Garry, Director of Operations
Have A Special Event in the Future?
If you are planning a wedding or other special event, there are ways to insure that what you plan is protected. You can insure things like, the event space or items you by for the day in case something happens or is ruined. Interested in more info? Send us a message today!